GIGAPIXEL MICROSCOPY 2021+
Microscope slides containing thin films of crystallized organic chemical mixtures are robotically scanned in X and Y. At each X-Y position a vertical (focus-axis) stack of images is taken as the stage is driven downwards. A high-resolution microscope objective is used. Each multi-image "stack" is composited into a "universally-in-focus" frame using the program Zerene Stacker. The resulting fully-focused frames from over a hundred X-Y locations are then stitched together to produce a giant image, with gigapixel resolution. One can stand back and look at the whole microscopic scene, then walk (or zoom) in close to see all the intricate details of the remarkable crystallizations. The strong colors are formed naturally by birefringence and interference of the polarized light passing through the crystal. Here is a video describing the process. Also, there are two 2D videos of motion-microscopy (not gigapixel).
FIRST RESULTS TO VERIFY THE METHOD:
The blue links below take you off-site to gigapan.com's panorama viewer, where you can amble around the image and zoom in and out. Go to full screen (double slanted arrows), zoom (+ and -), then go back to full size (circle arrow). To return here use your browser's back-arrow. There is a small loss of resolution uploading these images to gigapan.com.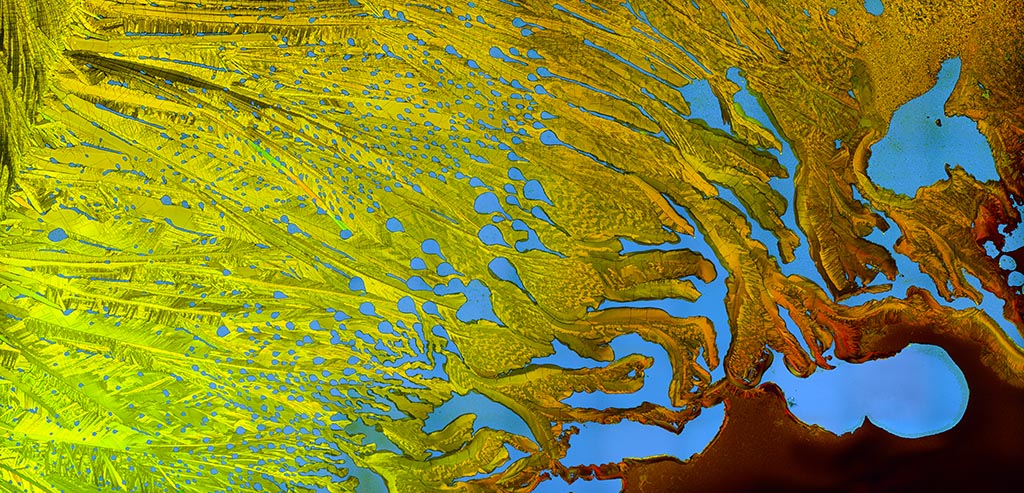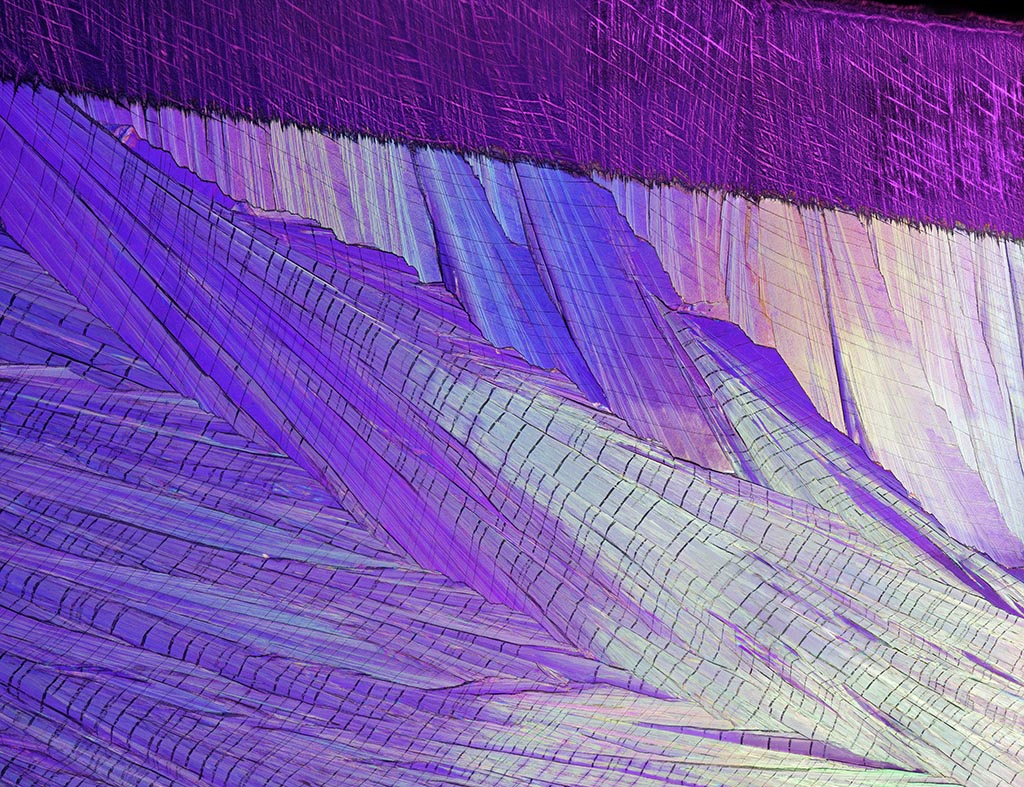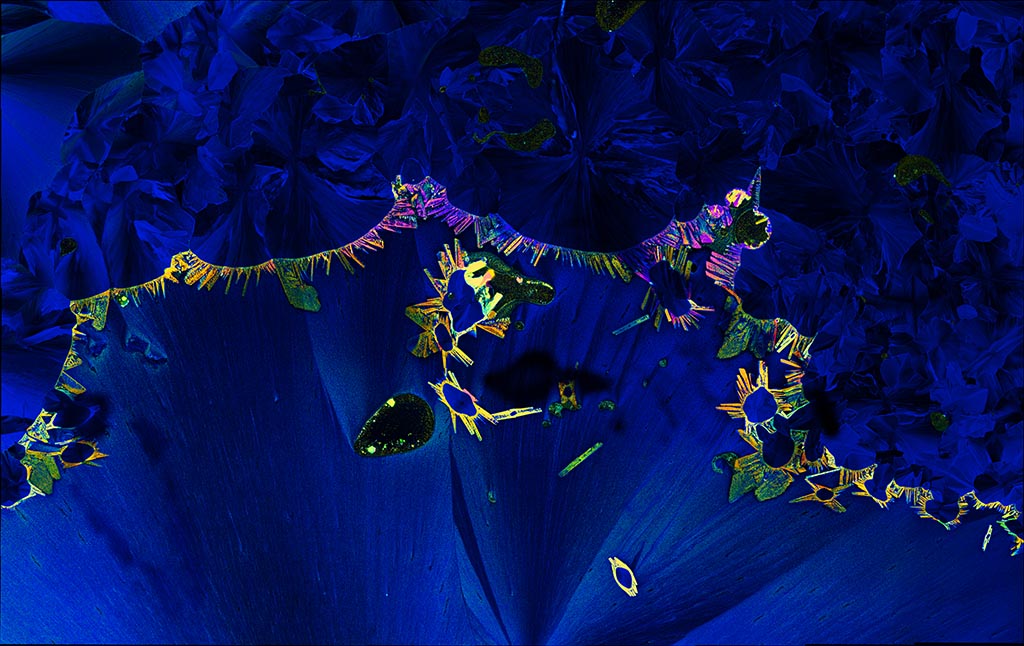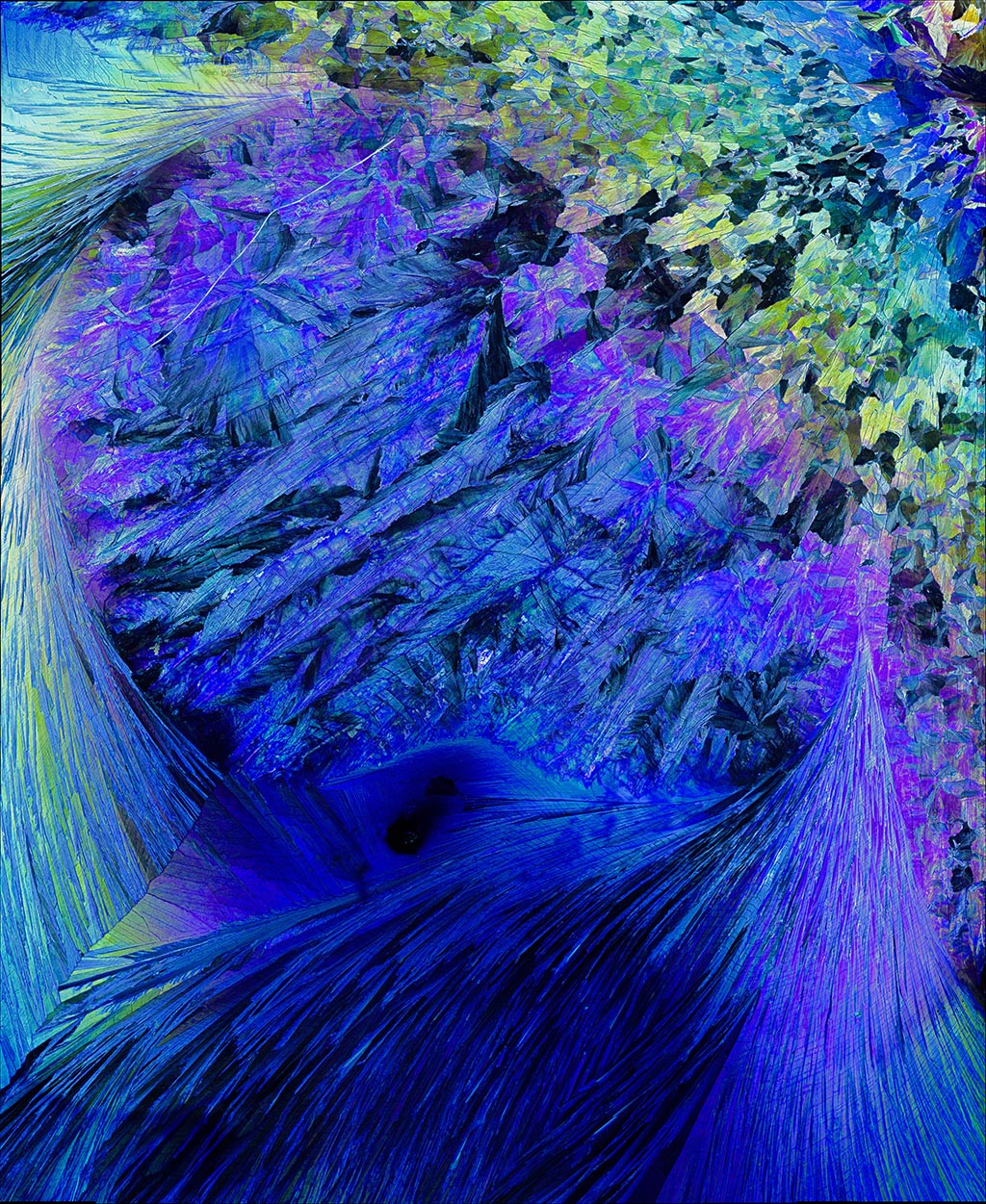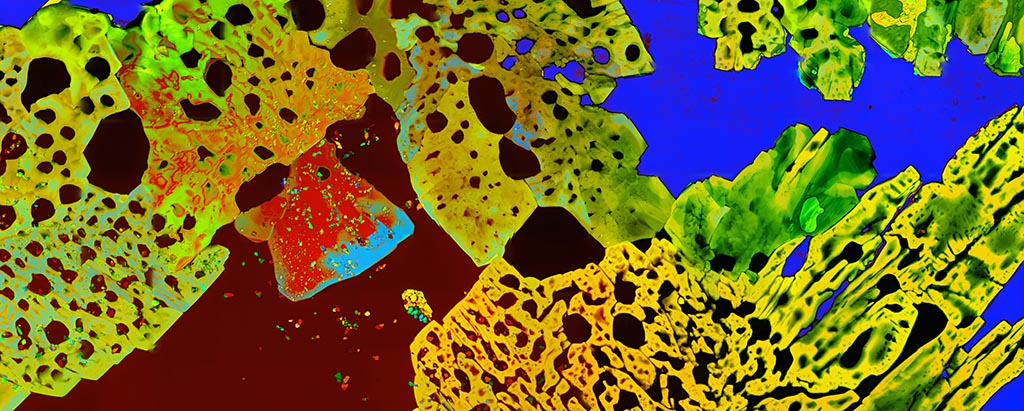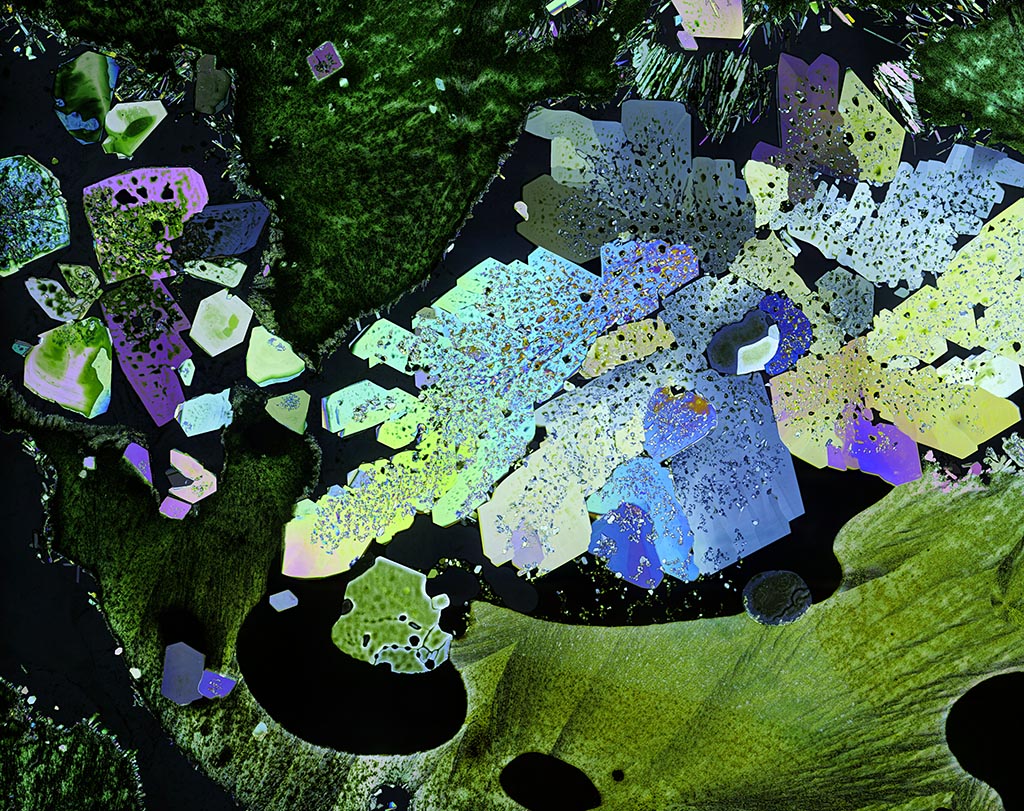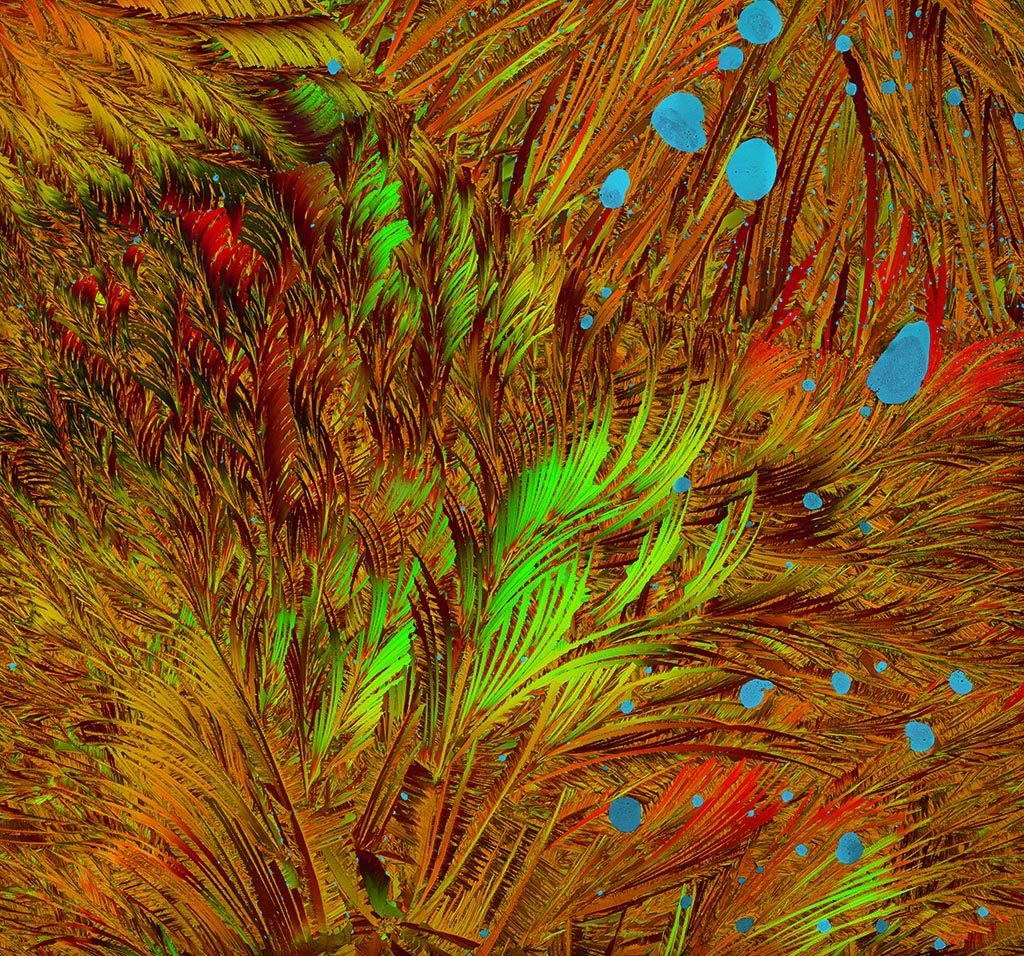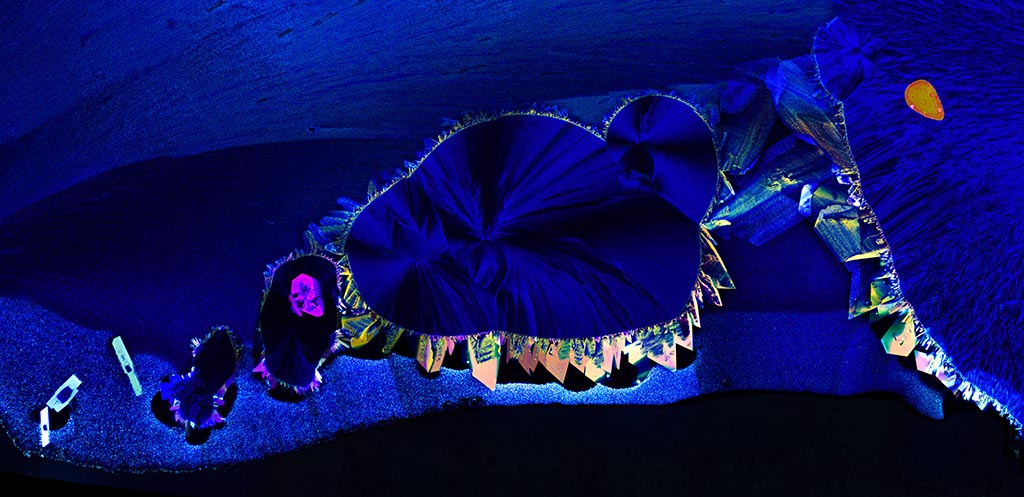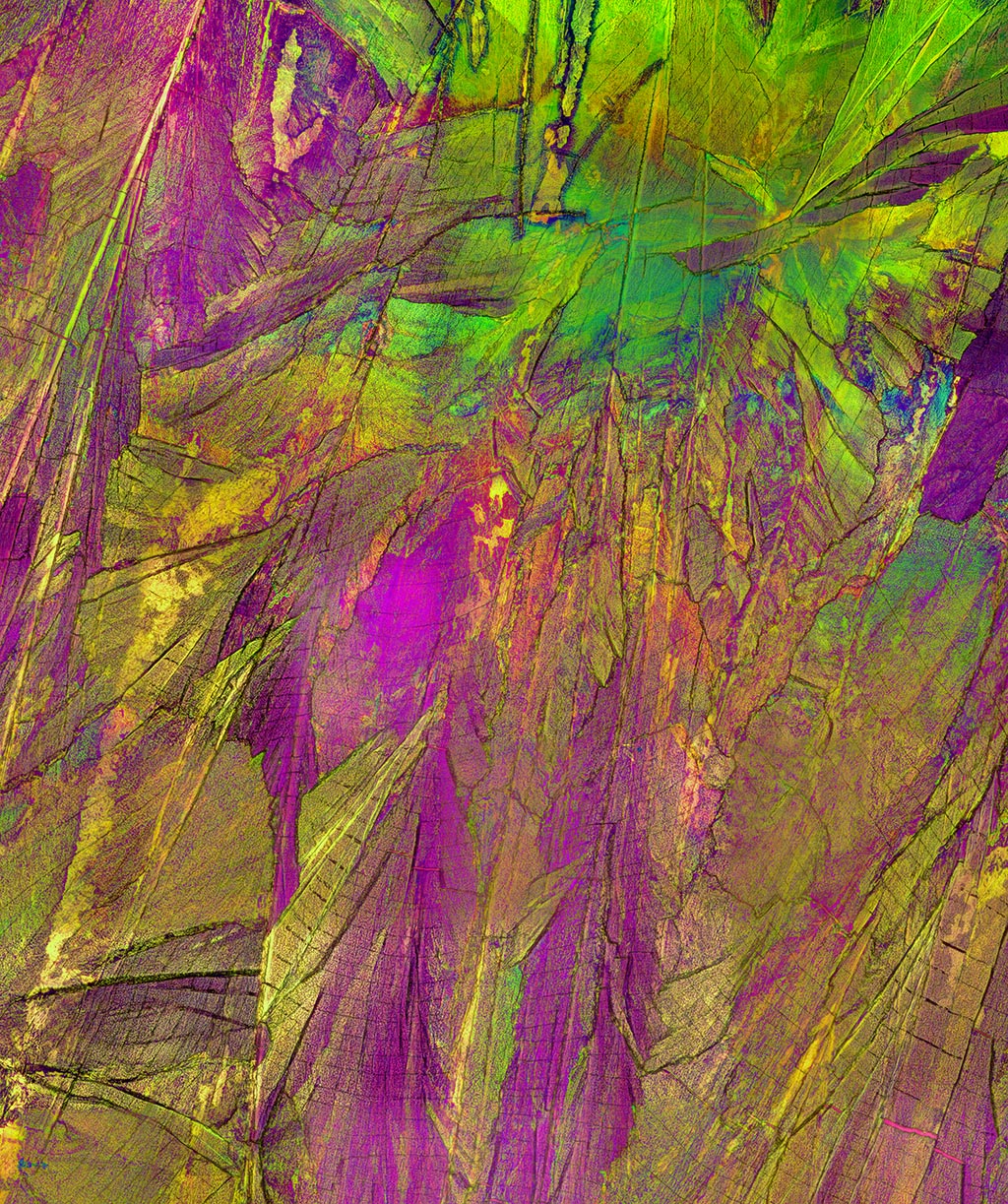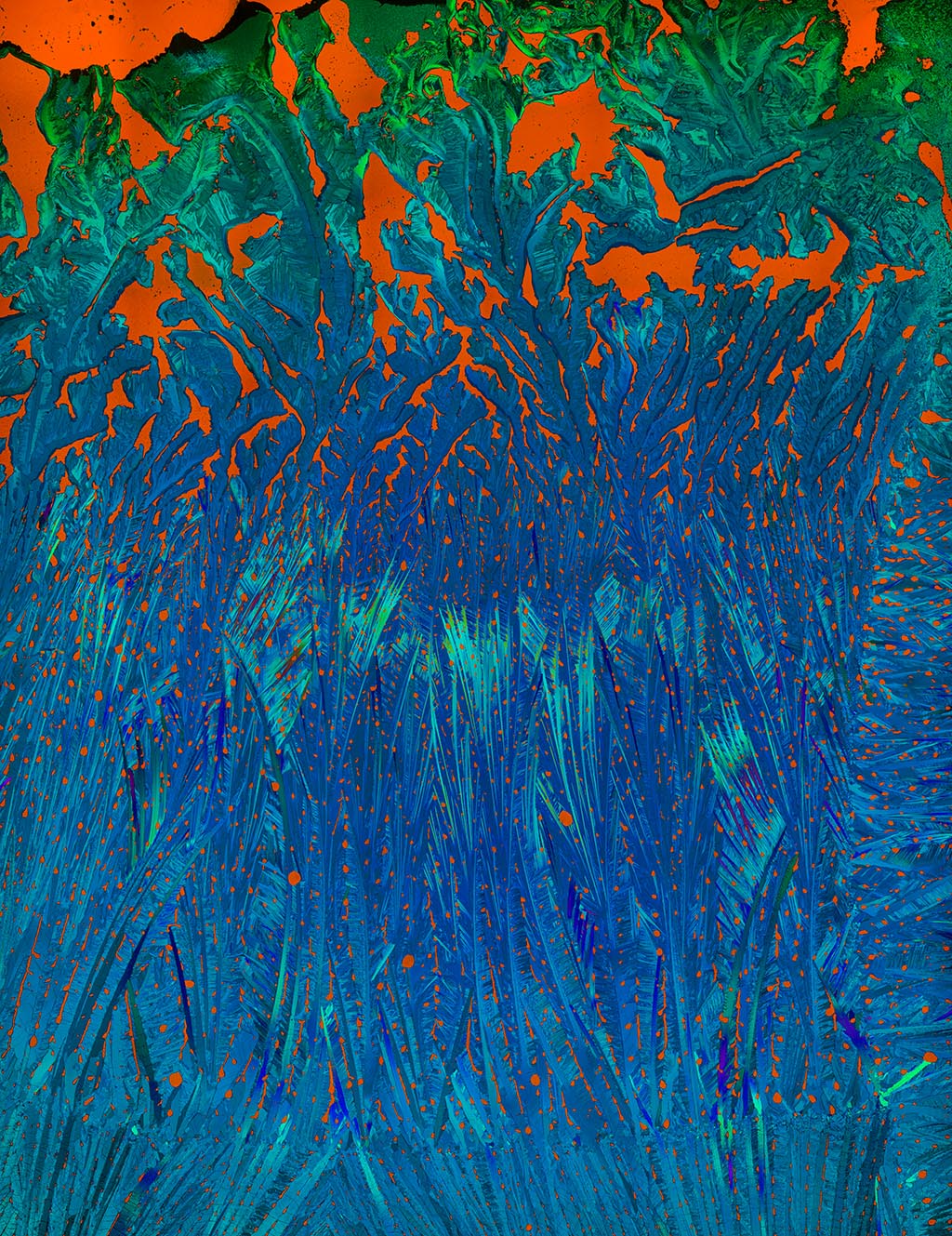 More exotic stuff like these, or these, will follow as giant gigapixel art prints :-)